Become a Prayer Partner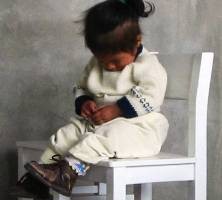 Kids matter to you. Otherwise you wouldn't be looking at this website. Kids matter to God…and to Kids Alive too.
And we believe God answers prayer.
It was God's answers to prayer that gave our founders the courage, faith, and perseverance to open the doors of the first children's home in China in 1916. And our commitment to prayer hasn't changed. Today, individuals and groups around the globe regularly go to God with the needs of our children, our staff, and our ministries. Because we believe God answers prayer.
Kids Alive Prayer Partners are ordinary people from all walks of life who care about suffering children and want to do something. So, they commit to pray — for our children, our staff, our residential homes, care centers, schools and outreach programs — asking that God "Open Little Eyes" through the power of His love.
So, pray. And then watch God work. Kids will be changed…you'll be encouraged…and God will be praised!
If you'd like to be updated by email of the children's prayer needs, please enter your contact information below. (As always, we promise not to sell or share it.)