My wife, Mel, and I served with Kids Alive as missionaries in Lebanon for twelve years. We had some wonderful times and had the privilege of seeing many children's lives transformed forever. We made some great friends among the people who served alongside us. We witnessed God's protection, sometimes in ways that can only be described as miraculous. And we saw His hand working in many, many situations!
But being a missionary wasn't always easy. Sometimes life was tough, even painful. There were times of civil conflict in the country when the threat of violence was never far away. Seeing the pain of the children we were working with was heart breaking. Sometimes we had to make tough decisions. The workload was heavy, sometimes exhausting. And there were occasions when we were close to packing our bags and returning home.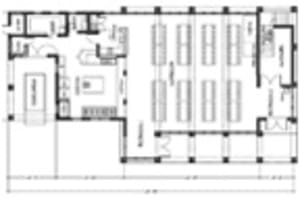 Kids Alive's missionaries serving today experience similar joys and times of trial. As I visit with them in their field locations and hear their stories, hopes, frustrations and encouragements, I am always reminded of their passion and commitment to see the lives of orphans and vulnerable kids transformed forever by the love of Christ.
One question people often ask me is how they can pray for our missionaries at Kids Alive. Here are six ideas:
Pray for our missionaries to have a close walk with God – that they would put Christ and His plans first and foremost in their lives and have the courage and boldness to be effective witnesses to those around them. Pray also that they would resist temptation and falling into sin.
Pray that our missionaries would adjust well to the culture. Learning a new language, customs, and expectations can be extremely difficult and stressful! Ask God that missionaries would adapt well to their new environment and have the right attitude and wisdom as they respond to local people, expectations, and customs.
Pray for our missionary marriages and families. Pray that marriages would remain healthy and strong. Ask God that their children would make good friends and thrive at home and in school. Pray for quality "family time" in the midst of the busyness of everyday life.
Pray that our missionaries would manage their time well. It can seem like there is always more that needs to be done – and missionaries can sometimes feel guilty if they are not constantly "on the go" and helping others! Pray that they would have times of rest and refreshment, regular times of prayer and Bible study, and good fellowship with family, friends, and the local Christian community.
Pray for healthy relationships with those they serve with and minister to – other missionaries, local staff members, children, neighbors, and people living in the community. Pray that conflicts would be handled well and that missionaries may have the grace to know how to respond to each person and in every situation.
Pray for the courage and strength to endure. Being on the field can sometimes be tough! Ask God that our missionaries would stand firm under affliction, have the endurance to persevere through difficulties, and commit their fears and worries to Him at all times.
I am grateful for the commitment, compassion, and faithful service of our missionaries who are ministering to orphans and vulnerable children with Kids Alive. Thank you for your prayers and support for them!
If you would like more information about serving as a missionary with Kids Alive, go to https://www.kidsalive.org/serve/missions. And if you would like to make a financial gift to support one of our missionaries, please visit https://www.kidsalive.org/help-a-community/support-missionary.
PreviousA country brought to its knees and the God who cares…
Next"What has encouraged you about Kids Alive during the past six months?"